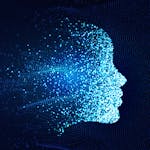 Computational Thinking for Problem Solving
Kurs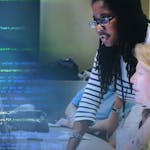 Python for Everybody
Spezialisierung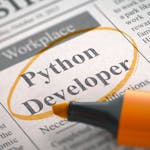 Introduction to Scripting in Python
Spezialisierung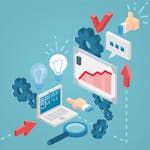 Java Programming and Software Engineering Fundamentals
Spezialisierung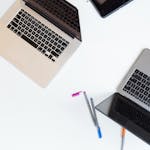 Introduction to Programming in C
Spezialisierung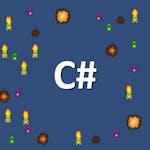 C# Programming for Unity Game Development
Spezialisierung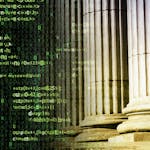 Fundamentals of Computing
Spezialisierung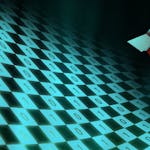 Introduction to Programming with MATLAB
Kurs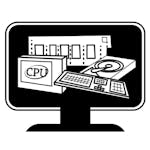 Introduction to Computer Science and Programming
Spezialisierung
Why learn how to code?
Computers touch nearly every aspect of our lives. The days of believing that computer programming should restricted only to people with "technical aptitude" are long past. Increasingly, the ability to read, write, and understand code is critical for our jobs and our education. With coding classes, you can learn logic, planning, and problem-solving skills through fun hands-on programming challenges. Whether you're looking to code for your work or your personal growth, you'll find your start in this collection.
Coding jobs
Learning to code is the first step down the path to programming-oriented job titles like web developer, software developer, or machine learning engineer. Beyond web and software development, basic coding skills are valuable for data analysts, data scientists, financial analysts, and bioinformatics scientists, among others. A quick search on indeed.com shows 150,000 job openings with programming skills or experience as a requirement. Over 25% of these jobs pay $100,000 or more annually. Get your start in coding with the courses in this collection to start on the path toward your next job, promotion, or degree.
What is the best programming language?
Following is an excerpt from a Coursera Community forum topic about the best programming language to learn today.
"One of the popular languages these days is Python. I became familiar with it initially in the context of web development while reading a book on developing websites a few years ago. Python courses are offered on various platforms nowadays. I know that software developers also use it." - Maryam
"While Python, Java, Pascal etc. are syntactically quiet different, offering different features and being used in different industries for different cases, they all follow (more or less) the same imperative programming paradigm, and it's more a matter of the environment:
Python is popular among Data Scientists and there are many DS and ML packages ready to use.
Javascript is popular among Web Developers because they can use it for frontend and backend (Node.js) and only need one language." - Thassilo
Popular Categories on Coursera: Business | Computer Science | Data Science | Information Technology | Health |See All
Popular Degrees on Coursera: Business | Computer Science | Data Science | Health | See All
To help our community keep learning, we've made a selection of popular courses completely free through July 31, 2020. While many courses on Coursera are already available for free without a certificate, these promotions enable you to not only access lectures and quizzes, but also to earn a free certificate for courses that offer them.
To get started, click one of the following links to find a free course—your free discount will be applied at checkout: Public Health | Career Development | Mental Health and Well-Being | Cloud Technology | For High School Students | For College Students | Courses in Spanish