Was Sie lernen werden
Discover how social networks and human dynamics create social systems and recognizable patterns

Define and discuss big data opportunities and limitations

Web scrape online data, create a social network visualization with it, and use machine learning to analyze its content

Use computer simulations to program your own artificial societies to explore business strategies and policy options
Über dieses Spezialisierung
For more information please view the Computational Social Science Trailer Digital technology has not only revolutionized society, but also the way we can study it. Currently, this is taken advantage of by the most valuable companies in Silicon Valley, the most powerful governmental agencies, and the most influential social movements. What they have in common is that they use computational tools to understand, and ultimately influence human behavior and social dynamics. An increasing part of human interaction leaves a massive digital footprint behind. Studying it allows us to gain unprecedented insights into what society is and how it works, including its intricate social networks that had long been obscure. Computational power allows us to detect hidden patterns through analytical tools like machine learning and to natural language processing. Finally, computer simulations enable us to explore hypothetical situations that may not even exist in reality, but that we would like to exist: a better world. This specialization serves as a multidisciplinary, multi-perspective, and multi-method guide on how to better understand society and human behavior with modern research tools. This specialization gives you easy access to some of the exciting new possibilities of how to study society and human behavior. It is the first online specialization collectively taught by Professors from all 10 University of California campuses.
Praktisches Lernprojekt
While no formal requisites are necessary to join this course, at the end you will web-scrape 'Big Data' from the web, execute a social network analysis ('SNA'), find hidden patterns with machine learning ('ML') and natural language processing ('NLP'), and create agent-based computer models ('ABM') to explore what might happen if we would change certain things in society.
Zertifikat zur Vorlage
Erhalten Sie nach Abschluss ein Zertifikat
Kurse, die komplett online stattfinden
Beginnen Sie sofort und lernen Sie in Ihrem eigenen Tempo.
Flexibler Zeitplan
Festlegen und Einhalten flexibler Termine.
Stufe "Anfänger"
Keine Vorkenntnisse erforderlich.
Ca. 6 Monate zum Abschließen
Empfohlen werden 3 Stunden/Woche
Zertifikat zur Vorlage
Erhalten Sie nach Abschluss ein Zertifikat
Kurse, die komplett online stattfinden
Beginnen Sie sofort und lernen Sie in Ihrem eigenen Tempo.
Flexibler Zeitplan
Festlegen und Einhalten flexibler Termine.
Stufe "Anfänger"
Keine Vorkenntnisse erforderlich.
Ca. 6 Monate zum Abschließen
Empfohlen werden 3 Stunden/Woche
von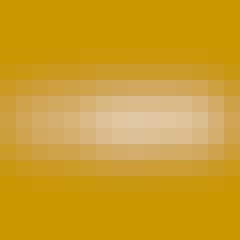 University of California, Davis
UC Davis, one of the nation's top-ranked research universities, is a global leader in agriculture, veterinary medicine, sustainability, environmental and biological sciences, and technology. With four colleges and six professional schools, UC Davis and its students and alumni are known for their academic excellence, meaningful public service and profound international impact.
Häufig gestellte Fragen
Erhalte ich akademische Leistungspunkte für den Abschluss der Spezialisierung?

Für diese Spezialisierung gibt es keine akademischen Leistungspunkte, doch Hochschulen können nach eigenem Ermessen Leistungspunkte für Spezialisierungszertifikate vergeben. Wenden Sie sich an Ihre Einrichtung, um mehr zu erfahren. Online-Abschlüsse und Mastertrack™-Zertifikate auf Coursera bieten die Möglichkeit, akademische Leistungspunkte zu erwerben.

Can I just enroll in a single course?

Wenn Sie ein Abonnement abgeschlossen haben, erhalten Sie eine 7-tägige, kostenlose Testversion, die Sie gebührenfrei wieder kündigen können. Danach gewähren wir keine Rückerstattungen mehr, aber Sie können Ihr Abonnement jederzeit kündigen. Lesen Sie unsere vollständige Rückerstattungsrichtlinie.

Kann ich mich auch nur für einen Kurs anmelden?

Ja! Um loszulegen, klicken Sie auf die Kurskarte, die Sie interessiert, und melden Sie sich an. Sie können sich anmelden und den Kurs absolvieren, um ein teilbares Zertifikat zu erwerben, oder Sie können als Gast teilnehmen, um die Kursmaterialien gratis einzusehen. Wenn Sie einen Kurs abonnieren, der Teil einer Spezialisierung ist, abonnieren Sie automatisch die gesamte Spezialisierung. Auf Ihrem Kursteilnehmer-Dashboard können Sie Ihren Fortschritt verfolgen.

Can I take the course for free?

Ja, Coursera bietet für Kursteilnehmer, die sich die Kursgebühr nicht leisten können, finanzielle Unterstützung an. Bewerben Sie sich dafür, indem Sie auf den Link für finanzielle Unterstützung links unter der Schaltfläche "Anmelden" klicken. Sie werden zum Ausfüllen eines Antrags aufgefordert und werden bei Genehmigung benachrichtigt. Diesen Schritt müssen Sie für jeden Kurs der Spezialisierung ausführen, auch für das Abschlussprojekt. Mehr erfahren

Kann ich kostenlos an diesem Kurs teilnehmen?

Wenn Sie sich für den Kurs anmelden, erhalten Sie Zugriff auf alle Kurse in der Spezialisierung und Sie erwerben ein Zertifikat, wenn Sie die Arbeit abschließen. Wenn Sie lediglich den Kursinhalt lesen und anzeigen möchten, können Sie kostenlos als Gast an dem Kurs teilnehmen. Wenn Sie die Gebühr nicht bezahlen können, haben Sie die Möglichkeit, finanzielle Hilfe zu beantragen.

Findet dieser Kurs wirklich ausschließlich online statt? Muss ich zu irgendwelchen Sitzungen persönlich erscheinen?

Dieser Kurs findet ausschließlich online statt, Sie müssen also zu keiner Sitzung persönlich erscheinen. Sie können jederzeit und überall über das Netz oder Ihr Mobilgerät auf Ihre Vorträge, Lektüren und Aufgaben zugreifen.

Wie lange dauert es, die Spezialisierung abzuschließen?

No background knowledge is necessary to work through this Specialization.

Do I need to take the courses in a specific order?

We highly encourage you complete the courses in the order specified as they do build on one another.

Will I earn university credit for completing the Specialization?

No, this specialization does not offer University credit.

Erhalte ich akademische Leistungspunkte für den Abschluss der Spezialisierung?

This Specialization is the result of a collective effort with contributions from Professors from all 10 campuses of the University of California. It is coordinated by Martin Hilbert, from UC Davis, and counts with lectures from:

1) UC Berkeley: Joshua Blumenstock, Prof. iSchool; Stuart Russell, Professor of Computer Science and Engineering.

2) UC Davis: Martin Hilbert, Prof., Dpt. of Communication & Seth Frey, Prof., Dpt. of Communication & Cynthia Gates, Director of the IRB.

3) UC Irvine: Lisa Pearl, Prof. Cognitive Sciences.

4) UC Los Angeles: PJ Lamberson, Assistant Prof. Communication Studies.

5) UC Merced: Paul Smaldino, Prof. Cognitive and Information Sciences.

6) UC Riverside: Christian Shelton, Prof. Computer Science.

7) UC San Diego: James Fowler, Prof. Global Public Health and Political Science.

8) UC San Francisco: Maria Glymour, Associate Prof. School of Medicine, Social Epidemiology & Biostatistics.

9) UC Santa Barbara: René Weber, Prof. Dpt. of Communication & Media Neuroscience Lab (with Frederic Hopp).

10) UC Santa Cruz: Marilyn Walker, Prof. Computer Science, Director, Computational Media.

What do students say AFTER COMPLETION?

"Highly enjoyable and most importantly, giving me exceptionally important skills to fulfill my job requirements at a new position in Munich. You may be interested to know the impact of your course on salary and in my case, the knowledge and certification gained adds about another Euro 20.000 on the annual salary (taking it to about Euro 120.000 p.a.)."

· "My overall impression of this was: I can't wait to use this for other stuff!!"

· "Best course I have taken. I wish more online courses structured like this would be offered."

· "The fact that these tools are so easily usable and attainable is incredible in my mind. Not only do we have access to them like we have access to things like Facebook and Twitter, but they're FREE."

· "I had previously attempted to learn Python but gave up because I thought that I wasn't capable of learning it, as I was so intimidated. Taking your course opened my eyes, not only regarding how useful it would be in my fields of study, but also by showing me that it's not so scary after all. I am now planning on spending my summer working on a Python project, and I am confident that I can do so. I also plan on taking more CS-centric courses in the future."

· "I absolutely think that these tools could be used in my future jobs, or even as a personal reflection. If you scrape and analyze the comments/reactions that your business gets on Youtube, Twitter, Instagram, etc., what does their language use say about how they interact with your brand — or what your brand brings out in them?"

· "Wow, this is cool and fun stuff. Even though I may not pursue anything social-science related in the near future, it is still nice to learn and get to experience all of these tools that computational social science offers and benefits in all kinds of careers and fields of study."

· "I did my MA in Social Work in India. I am trying to make a come-back in my field after a long career break. I had been hearing Big Data and Data Science everywhere and wondered if there is a link between these and Social Sciences. This specialization gave me needed answers and is helping me to gain very useful skills... Thank you so much for bringing this specialization. You are a very good instructor and made these courses are a smooth sail."

· "My career aspiration is to be a digital marketing expert. These computational tools have enormous implications for the field."

· "I particularly enjoyed the web-scraping for some reason. It feels very advanced although its very easy. ...It seems to be a very fast and efficient way of grabbing data."

· "I enjoyed playing around with machine learning! ...It was also amazing to me how quickly it was able to grasp and learn our input in seconds. It makes me wonder how much more technology will advance in these next few years... It's scary but fascinating."

· "The most interesting aspect was the fact that these tools are all free and online. In the past, only researchers at well-funded universities had access to programs like the ones we used in all of our labs. But now, even someone without much technical knowledge on complex software can use these tools."

· "I am so surprised that these tools are available to anyone through a simple download, and even more so that they are very user friendly and easy to learn how to navigate. I plan on starting a clothing line company in the future and I think it will be really helpful for me to be able to analyze so much online data."

· "As an Environmental Policy Analysis and Planning major, I was fascinated to learn that there is a feasible way to simulate policy implementation and impact multiple times within a short span of time."

· "UCCSS has allowed me to feel more confident in my abilities with a computer and to better understand companies like Facebook or Twitter. ...these tools really are powerful but also dangerous. ...It allows powerful individuals to manipulate ideas."

· "Throughout the course, the content was challenging, but when it was finally applied to the labs at the end of each module, it was really rewarding to see everything play out. It was even more rewarding when it made sense too! ... I'm really glad I took this course! It was definitely a challenge, but I'm glad I got to experience and learn about so many topics I never knew even existed."

· "It was fun seeing the results of the code that I made, and I never thought that I would be doing something like this in my life. The results also showed me what the society would look like.... Social network analysis and web scraping could be the tools that I use in my future job as all the internship that I'm looking now all related to social media or digital media."

· "I really really loved that this class let me learn hands-on and gave me experience with tools that have real world application and combine STEM & social science. I think that a lot of these tools are useful far beyond homework activities."
Haben Sie weitere Fragen? Besuchen Sie das Hilfe-Center für Teiln..