Influencer Marketing Strategy
Rutgers the State University of New Jersey
Über diesen Kurs
Influencer marketing is the practice of engaging internal and industry experts with active networks to help achieve measurable business goals.
Zertifikat zur Vorlage
Erhalten Sie nach Abschluss ein Zertifikat
100 % online
Beginnen Sie sofort und lernen Sie in Ihrem eigenen Tempo.
Flexible Fristen
Setzen Sie Fristen gemäß Ihrem Zeitplan zurück.
Ca. 23 Stunden zum Abschließen
Zertifikat zur Vorlage
Erhalten Sie nach Abschluss ein Zertifikat
100 % online
Beginnen Sie sofort und lernen Sie in Ihrem eigenen Tempo.
Flexible Fristen
Setzen Sie Fristen gemäß Ihrem Zeitplan zurück.
Ca. 23 Stunden zum Abschließen
von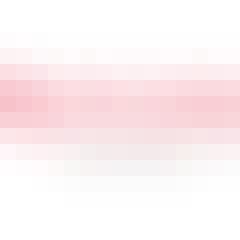 Rutgers the State University of New Jersey
Bewertungen
Top-Bewertungen von

INFLUENCER MARKETING STRATEGY
I would recommend this course to any social media and digital marketing professionals that want to learn more about influencer marketing and how to build a strategy campaign. It was excellent!
Very important to what I'm doing for my job & had some insightful lectures. Sometimes it can be repetitive, but I saw that as a chance to reinforce important points of the strategy.
i really learned a lot about influencer marketing in this course. you get out of online courses what you put into it. i put the effort in and gained a lot of knowledge
Structured, illustrated w/ solid examples, delivery is excellent from a professional who clearly loves explaining, directly applicable. Highly recommend it.
Alle Bewertungen anzeigen
Häufig gestellte Fragen
Wann erhalte ich Zugang zu den Vorträgen und Aufgaben?

Der Zugang zu Vorlesungen und Aufgaben hängt von der Art Ihrer Anmeldung ab. Wenn Sie einen Kurs im Gastmodus belegen, können Sie die meisten Kursmaterialien kostenlos einsehen. Um auf benotete Aufgaben zuzugreifen und ein Zertifikat zu erhalten, müssen Sie während oder nach Ihrer Gastphase das Zertifikat erwerben. Wenn Sie die Gastoption nicht sehen:

Der Kurs bietet möglicherweise keine Gastoption an. Sie können stattdessen eine kostenlose Testversion ausprobieren oder finanzielle Unterstützung beantragen.
Der Kurs kann stattdessen "Vollständiger Kurs ohne Zertifikat" anbieten. Mit dieser Option können Sie alle Kursmaterialien einsehen, die erforderlichen Aufgaben einreichen und eine Endnote erhalten. Dies bedeutet auch, dass Sie kein Zertifikat erwerben können.

Was bekomme ich, wenn ich das Zertifikat erwerbe?

Wenn Sie ein Zertifikat erwerben, erhalten Sie Zugriff auf alle Kursmaterialien, einschließlich bewerteter Aufgaben. Nach Abschluss des Kurses wird Ihr elektronisches Zertifikat zu Ihrer Seite "Errungenschaften" hinzugefügt – von dort können Sie Ihr Zertifikat ausdrucken oder es zu Ihrem LinkedIn Profil hinzufügen. Wenn Sie nur lesen und den Inhalt des Kurses anzeigen möchten, können Sie kostenlos als Gast an dem Kurs teilnehmen.

Is financial aid available?

Ja, Coursera bietet Kursteilnehmern, die die Gebühr nicht bezahlen können, finanzielle Hilfe an. Sie beantragen diese Hilfe, indem Sie auf den entsprechenden Link links unter der Schaltfläche "Anmelden" klicken. Sie werden dazu aufgefordert, ein Antragsformular auszufüllen, und Sie werden benachrichtigt, wenn Ihr Antrag bewilligt wird. Mehr erfahren.

Frequently asked questions about Influencer Marketing Strategy

Q: Is it worth paying Kim Kardashian West $500,000 for a single Instagram post?

A: Good question. In this course, we will take a close look one of Kim's Instagram posts, which says, "#ad Excited to be partnering with @sugarbearhair to share their amazing hair vitamins with you! These chewable gummy vitamins are delicious and a favorite part of my hair care routine #sugarbearhair." You will learn how to calculate the number of orders that Kim's sponsored post needed to generate for SugarBearHair to get a positive return on marketing investment (ROMI).

Q: How do I identify the right influencers?

A: Identifying the right influencers is hard. In this course, I will show you how to use 3 different tools to discover the most relevant influencers for your campaign. Why so many? Because each one has different strengths and weaknesses. And a decade ago, I used a fourth tool, but the company that made it has been closed. So, I don't want you to become too dependent on any one tool to find the right influencers.

Q: How do I find the right engagement tactics?

A: In this course, I will share several examples of influencer outreach best practices, which I call "schmooze optimization." This is the process of making casual conversation with influential individuals who can help you to achieve measurable business goals. In 2012, Mark Huffman, the Integrated Production Manager at Procter & Gamble, said that his key takeaway from the conference where I coined the term was the concept of optimized schmoozing. And it's worked for a wide variety of B2B, B2C, and nonprofit organizations – although I will share the story of one brand which is used to treat "jock itch" that my agency wasn't able to help because we couldn't find any key influencers who wanted to promote their content.

Q: How should I measure the performance of my programs?

A: It depends. Which marketing goals will your organization focus on over the next 12 months? This course will teach you how to measure the success of your programs with the appropriate key performance indicators (KPIs). If it's brand awareness, then you will want to learn how to measure brand lift. If it's engagement, then you will want to learn how to measure applause, conversation, and amplification rates. If it is lead generation, then you will want to learn how to track influencer campaigns in Google Analytics. And if it is being successful at tracking ROI, then you will want to learn how to calculate return on marketing investment (ROMI), which is different than ROI.

Erhalte ich akademische Leistungspunkte für den Abschluss des Kurses?

Für diesen Kurs gibt es keine akademischen Leistungspunkte, doch Hochschulen können nach eigenem Ermessen Leistungspunkte für Kurszertifikate vergeben. Wenden Sie sich an Ihre Einrichtung, um mehr zu erfahren. Online-Abschlüsse und Mastertrack™-Zertifikate auf Coursera bieten die Möglichkeit, akademische Leistungspunkte zu erwerben.
Haben Sie weitere Fragen? Besuchen Sie das Hilfe-Center für Teiln..