Spezialisierung Datenstrukturen und Algorithmen
Master algorithmische Programmiertechniken. Advance your Software Engineering or Data Science Career by Learning Algorithms through Programming and Puzzle Solving. Ace coding interviews by implementing each algorithmic challenge in this Specialization. Apply the newly-learned algorithmic techniques to real-life problems, such as analyzing a huge social network or sequencing a genome of a deadly pathogen.
301.722

bereits angemeldet Was Sie lernen werden
Play with 50 algorithmic puzzles on your smartphone to develop your algorithmic intuition!  Apply algorithmic techniques (greedy algorithms, binary search, dynamic programming, etc.) and data structures (stacks, queues, trees, graphs, etc.) to solve 100 programming challenges that often appear at interviews at high-tech companies. Get an instant feedback on whether your solution is correct.

Apply the newly learned algorithms to solve real-world challenges: navigating in a Big Network  or assembling a genome of a deadly pathogen from millions of short substrings of its DNA.

Learn exactly the same material as undergraduate students in "Algorithms 101" at top universities and more! We are excited that students from various parts of the world are now studying our online materials in the Algorithms 101 classes at their universities. Here is a quote from the website of Professor Sauleh Eetemadi from Iran University of Science and Technology: "After examining syllabus and course material from top universities including Stanford, Princeton and MIT we have chosen to follow the Data Structures and Algorithms Specialization from UCSD...due to excellent course material and its practical approach."

If you decide to venture beyond Algorithms 101, try to solve more complex programming challenges (flows in networks, linear programming, streaming algorithms, etc.) and complete an equivalent of a graduate course in algorithms!
---
Kompetenzen, die Sie erwerben
Über dieses Spezialisierung
Computer science legend Donald Knuth once said "I don't understand things unless I try to program them." We also believe that the best way to learn an algorithm is to program it. However, many excellent books and online courses on algorithms, that excel in introducing algorithmic ideas, have not yet succeeded in teaching you how to implement algorithms, the crucial computer science skill that you have to master at your next job interview. We tried to fill this gap by forming a diverse team of instructors that includes world-leading experts in theoretical and applied algorithms at UCSD (Daniel Kane, Alexander Kulikov, and Pavel Pevzner) and a former software engineer at Google (Neil Rhodes). This unique combination of skills makes this Specialization different from other excellent MOOCs on algorithms that are all developed by theoretical computer scientists. While these MOOCs focus on theory, our Specialization is a mix of algorithmic theory/practice/applications with software engineering. You will learn algorithms by implementing nearly 100 coding problems in a programming language of your choice. To the best of knowledge, no other online course in Algorithms comes close to offering you a wealth of programming challenges (and puzzles!) that you may face at your next job interview. We invested over 3000 hours into designing our challenges as an alternative to multiple choice questions that you usually find in MOOCs.
Praktisches Lernprojekt
The specialization contains two real-world projects: Big Networks and Genome Assembly. You will analyze both road networks and social networks and will learn how to compute the shortest route between New York and San Francisco 1000 times faster than the shortest path algorithms you learn in the standard Algorithms 101 course! Afterwards, you will learn how to assemble genomes from millions of short fragments of DNA and how assembly algorithms fuel recent developments in personalized medicine.
Zertifikat zur Vorlage
Erhalten Sie nach Abschluss ein Zertifikat
Kurse, die komplett online stattfinden
Beginnen Sie sofort und lernen Sie in Ihrem eigenen Tempo.
Flexibler Zeitplan
Festlegen und Einhalten flexibler Termine.
Etwa 8 Monate bis zum Abschluss
Empfohlenes Lerntempo: 6 Stunden/Woche
Zertifikat zur Vorlage
Erhalten Sie nach Abschluss ein Zertifikat
Kurse, die komplett online stattfinden
Beginnen Sie sofort und lernen Sie in Ihrem eigenen Tempo.
Flexibler Zeitplan
Festlegen und Einhalten flexibler Termine.
Etwa 8 Monate bis zum Abschluss
Empfohlenes Lerntempo: 6 Stunden/Woche
So funktioniert die Spezialisierung
Kurse absolvieren
Eine Coursera-Spezialisierung ist eine Reihe von Kursen, in denen Sie eine Kompetenz erwerben. Um zu beginnen, melden Sie sich direkt für die Spezialisierung an oder überprüfen Sie deren Kurse und wählen Sie denjenigen Kurs aus, mit dem Sie beginnen möchten. Wenn Sie einen Kurs abonnieren, der Bestandteil einer Spezialisierung ist, abonnieren Sie automatisch die gesamte Spezialisierung Es ist in Ordnung, wenn Sie nur einen Kurs absolvieren möchten — Sie können Ihren Lernprozess jederzeit unterbrechen oder Ihr Abonnement kündigen. Gehen Sie zu Ihrem Lernender-Dashboard, um Ihre Kursanmeldungen und Ihren Fortschritt zu verfolgen.
Praxisprojekt
Jede Spezialisierung umfasst ein Praxisprojekt. Sie müssen das Projekt/die Projekte erfolgreich abschließen, um die Spezialisierung abzuschließen und Ihr Zertifikat zu erwerben. Wenn die Spezialisierung einen separaten Kurs für das Praxisprojekt umfasst, müssen Sie zunächst alle anderen Kurse abschließen, bevor Sie damit beginnen können.
Zertifikat erwerben
Wenn Sie alle Kurse und das Praxisprojekt abgeschlossen haben, erhalten Sie ein Zertifikat, dass Sie für potenzielle Arbeitgeber und Ihr berufliches Netzwerk freigeben können. Partner in der Branche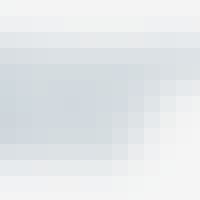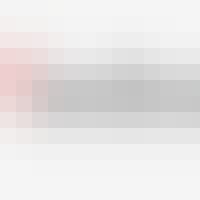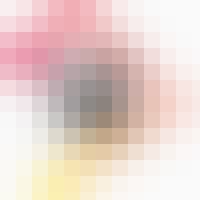 Häufig gestellte Fragen
Wie erfolgen Rückerstattungen?

Kann ich mich auch nur für einen Kurs anmelden?

Ist finanzielle Unterstützung möglich?

Kann ich kostenlos an diesem Kurs teilnehmen?

Findet dieser Kurs wirklich ausschließlich online statt? Muss ich zu irgendwelchen Sitzungen persönlich erscheinen?

What will I be able to do upon completing the Specialization?

What background knowledge is necessary?

What is the difference between this course and other courses covering algorithms?

Wie lange dauert es, die Spezialisierung abzuschließen?

Wie oft werden die einzelnen Kurse in der Spezialisierung angeboten?

What background knowledge is necessary?

Do I need to take the courses in a specific order?

Erhalte ich akademische Leistungspunkte für den Abschluss der Spezialisierung?

Do I need to buy a textbook for this specialization?
Haben Sie weitere Fragen? Besuchen Sie das Learner Help Center.