Spezialisierung Machine Learning Rock Star – the End-to-End Practice
An End-to-End Guide to Leading and Launching ML. This expansive machine learning curriculum is accessible to business-level learners and yet vital to techies as well. It covers both the state-of-the-art techniques and the business-side best practices.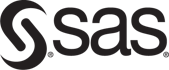 Was Sie lernen werden
Lead ML: Manage or participate in the end-to-end implementation of machine learning

Apply ML: Identify the opportunities where machine learning can improve marketing, sales, financial credit scoring, insurance, fraud detection, and much more

Greenlight ML: Forecast the effectiveness of and scope the requirements for a machine learning project and then internally sell it to gain buy-in

Regulate ML: Manage ethical pitfalls, the risks to social justice that stem from machine learning – aka AI ethics
---
Kompetenzen, die Sie erwerben
Über dieses Spezialisierung
Machine learning reinvents industries and runs the world. Harvard Business Review calls it "the most important general-purpose technology of our era." But while there are so many how-to courses for hands-on techies, there are practically none that also serve the business leadership of machine learning – a striking omission, since success with machine learning relies on a very particular project leadership practice just as much as it relies on adept number crunching. By filling that gap, this course empowers you to generate value with ML. It delivers the end-to-end expertise you need, covering both the core technology and the business-side practice. Why cover both sides? Because both sides need to learn both sides! This includes everyone leading or participating in the deployment of ML. NO HANDS-ON. Rather than a hands-on training, this specialization serves both business leaders and burgeoning data scientists with expansive, holistic coverage. BUT TECHNICAL LEARNERS SHOULD TAKE ANOTHER LOOK. Before jumping straight into the hands-on, as quants are inclined to do, consider one thing: This curriculum provides complementary know-how that all great techies also need to master. WHAT YOU'LL LEARN. How ML works, how to report on its ROI and predictive performance, best practices to lead an ML project, technical tips and tricks, how to avoid the major pitfalls, whether true AI is coming or is just a myth, and the risks to social justice that stem from ML.
Praktisches Lernprojekt
Problem-solving challenges: Form an elevator pitch, build a predictive model by hand in Excel or Google Sheets to visualize how it improves, and more (no exercises involve the use of ML software).
Vendor-Neutral
This specialization includes several illuminating software demos of ML in action using SAS products. However, the curriculum is vendor-neutral and universally-applicable. The learnings apply, regardless of which ML software you end up choosing to work with.
In-Depth Yet Accessible
Brought to you by a veteran industry leader who won teaching awards when he was a professor at Columbia University, this specialization stands out as one of the most thorough, engaging, and surprisingly accessible on the subject of ML.
Like a University Course
These three courses are also a good fit for college students, or for those planning for or currently enrolled in an MBA program. The breadth and depth of this specialization is equivalent to one full-semester MBA or graduate-level course.
Zertifikat zur Vorlage
Erhalten Sie nach Abschluss ein Zertifikat
Kurse, die komplett online stattfinden
Beginnen Sie sofort und lernen Sie in Ihrem eigenen Tempo.
Flexibler Zeitplan
Festlegen und Einhalten flexibler Termine.
Etwa 3 Monate bis zum Abschluss
Empfohlenes Lerntempo: 4 Stunden/Woche
Zertifikat zur Vorlage
Erhalten Sie nach Abschluss ein Zertifikat
Kurse, die komplett online stattfinden
Beginnen Sie sofort und lernen Sie in Ihrem eigenen Tempo.
Flexibler Zeitplan
Festlegen und Einhalten flexibler Termine.
Etwa 3 Monate bis zum Abschluss
Empfohlenes Lerntempo: 4 Stunden/Woche
So funktioniert die Spezialisierung
Kurse absolvieren
Eine Coursera-Spezialisierung ist eine Reihe von Kursen, in denen Sie eine Kompetenz erwerben. Um zu beginnen, melden Sie sich direkt für die Spezialisierung an oder überprüfen Sie deren Kurse und wählen Sie denjenigen Kurs aus, mit dem Sie beginnen möchten. Wenn Sie einen Kurs abonnieren, der Bestandteil einer Spezialisierung ist, abonnieren Sie automatisch die gesamte Spezialisierung Es ist in Ordnung, wenn Sie nur einen Kurs absolvieren möchten — Sie können Ihren Lernprozess jederzeit unterbrechen oder Ihr Abonnement kündigen. Gehen Sie zu Ihrem Lernender-Dashboard, um Ihre Kursanmeldungen und Ihren Fortschritt zu verfolgen.
Praxisprojekt
Jede Spezialisierung umfasst ein Praxisprojekt. Sie müssen das Projekt/die Projekte erfolgreich abschließen, um die Spezialisierung abzuschließen und Ihr Zertifikat zu erwerben. Wenn die Spezialisierung einen separaten Kurs für das Praxisprojekt umfasst, müssen Sie zunächst alle anderen Kurse abschließen, bevor Sie damit beginnen können.
Zertifikat erwerben
Wenn Sie alle Kurse und das Praxisprojekt abgeschlossen haben, erhalten Sie ein Zertifikat, dass Sie für potenzielle Arbeitgeber und Ihr berufliches Netzwerk freigeben können. Es gibt 3 Kurse in dieser Spezialisierung
Häufig gestellte Fragen
Wie erfolgen Rückerstattungen?

Kann ich mich auch nur für einen Kurs anmelden?

Ist finanzielle Unterstützung möglich?

Kann ich kostenlos an diesem Kurs teilnehmen?

Findet dieser Kurs wirklich ausschließlich online statt? Muss ich zu irgendwelchen Sitzungen persönlich erscheinen?

Erhalte ich akademische Leistungspunkte für den Abschluss der Spezialisierung?

Is this specialization for data scientists or is it for non-technical, business-level learners?

How technical is this specialization and how much math is involved?

Are the learnings specific to SAS software?

Is this specialization for industry professionals or for university students?

Do I need to take the courses in a specific order?

AI ethics: Is equitable machine learning possible or will predictive models always perpetuate social injustice?
Haben Sie weitere Fragen? Besuchen Sie das Learner Help Center.